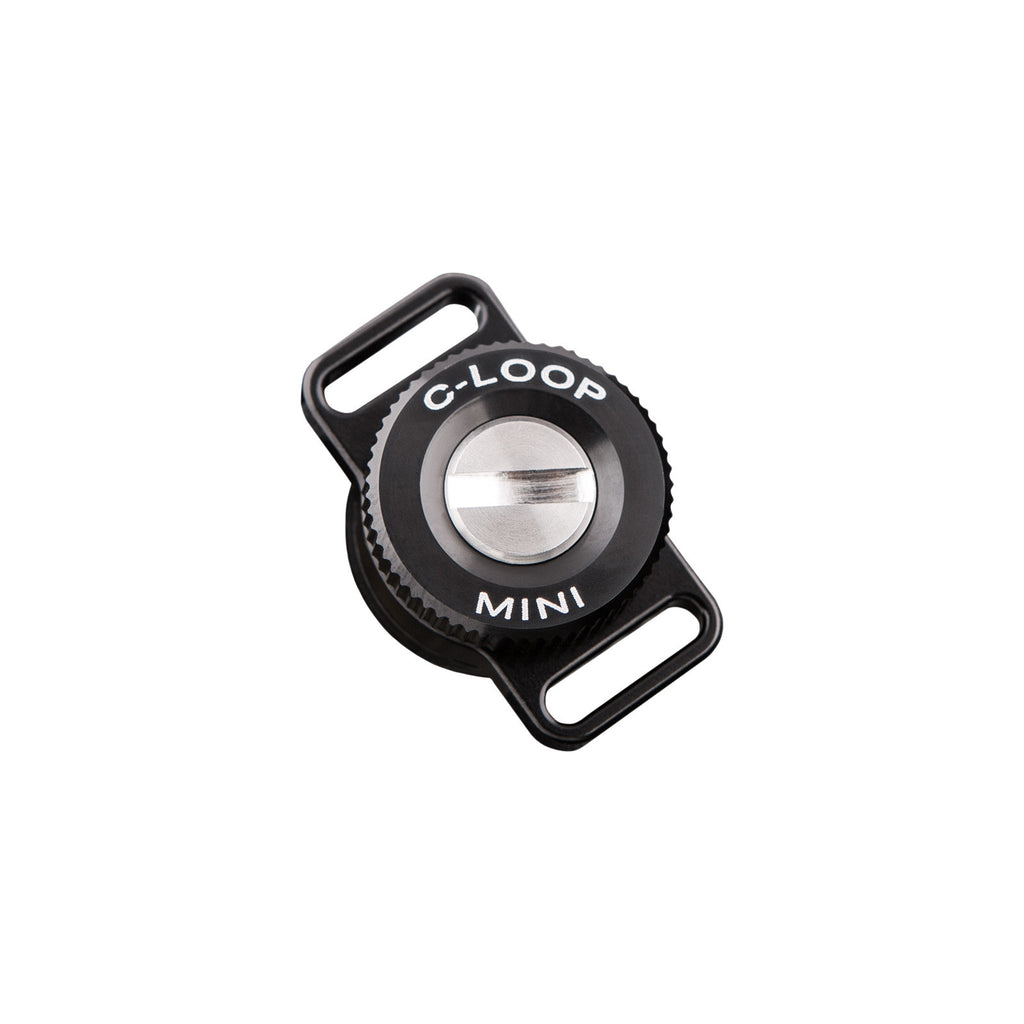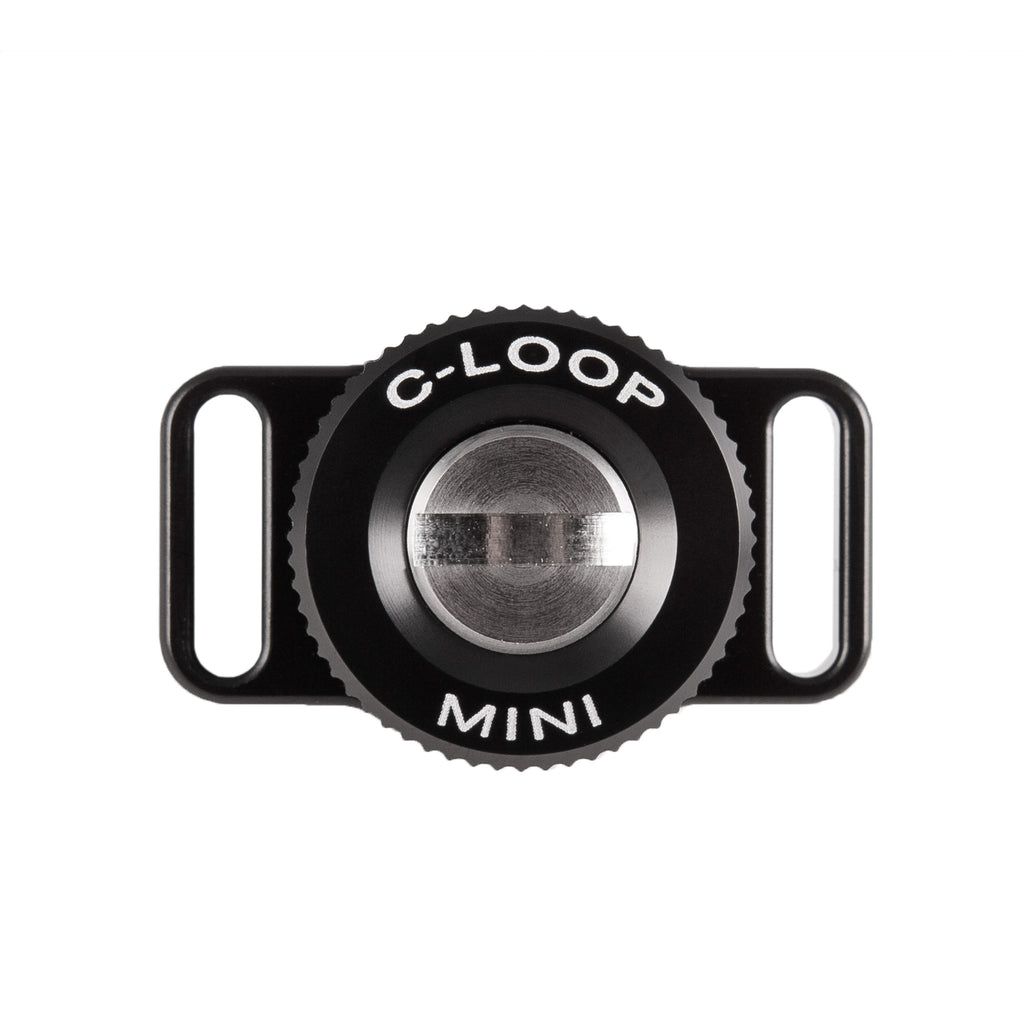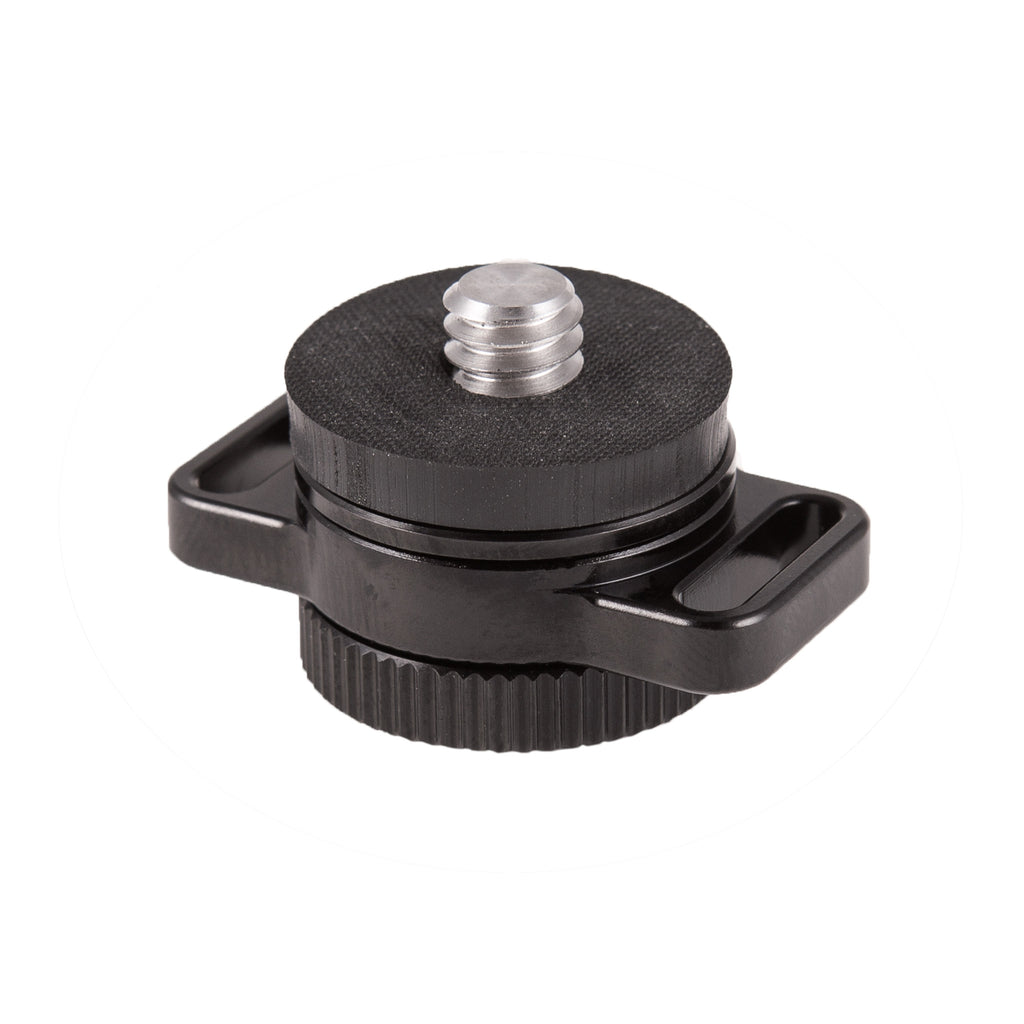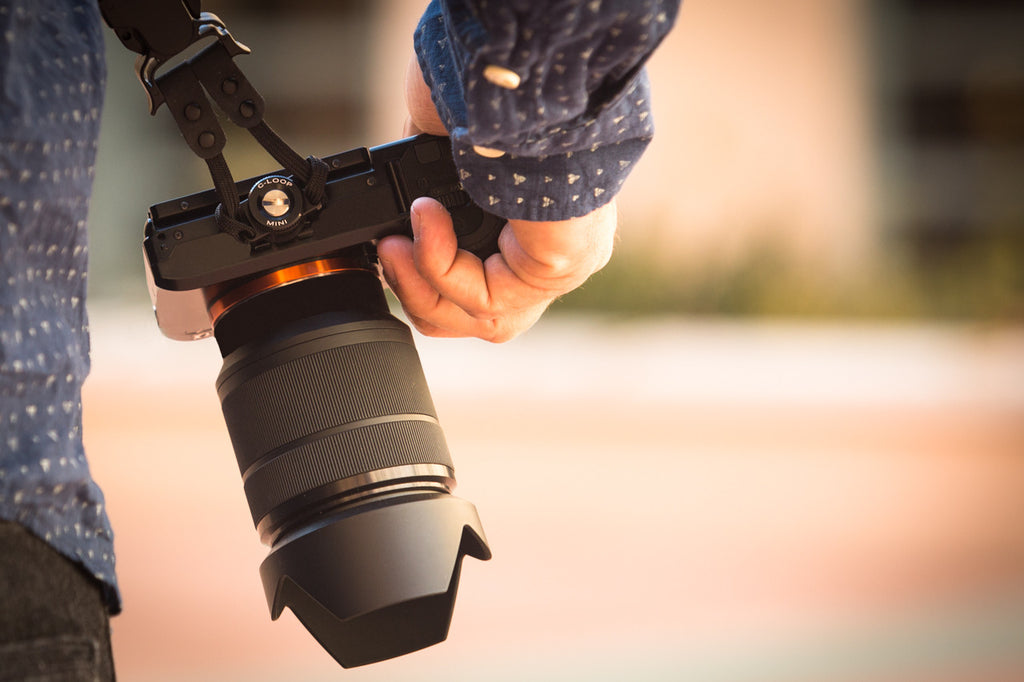 C-Loop Mini Camera Strap Mount
Designed for Compact Cameras:

Including point-and-shoot,

mirrorless

, and micro four thirds

cameras
Eliminates Camera Strap Interference:

Quicker access, flexibility and improved handling

Great for travel:

Compact and lightweight

Smooth Rotation:

The C-Loop Mini swivels 360 degrees to reduce tangling and for smooth panning

Easy to Install:

The C-Loop Mini is designed to be easily tightened by hand; alternatively, there is a slot where you can insert a coin to tighten
Now the groundbreaking, tangle-free camera strap system first made possible by the C-Loop is available for compact cameras such as point-and-shoots, and micro four thirds. The C-Loop Mini packs all the same shooting performance as the original C-Loop, at a fraction of the size.
Unlike traditional strap attachments, the C-Loop Mini relocates the strap to the bottom of your camera and integrates a 360-degree swivel, providing for a more comfortable carrying experience and preventing your strap from getting in the way of capturing the moment. Before you grab your compact camera and hit the road, install the C-Loop Mini for a lightweight, travel-friendly camera strap setup. Simply connect your strap to it, tighten it into the tripod mount on your camera (no tools needed!), and you're ready to go. Made in Taiwan.
For the best tangle-free camera sling strap system, use the C-Loop Mini with the Custom SLR Glide Strap. 
Watch the original C-Loop in Action
 

I'm very impressed with the design and construction quality of Custom SLR products. Highly recommended!

-Michael Zhang, PetaPixel
 

The C-Loop corrects that awful camera strap. It's fast on, fast off, and solves all the problems of twisty uncomfortable straps.

-Emm, CheesyCam