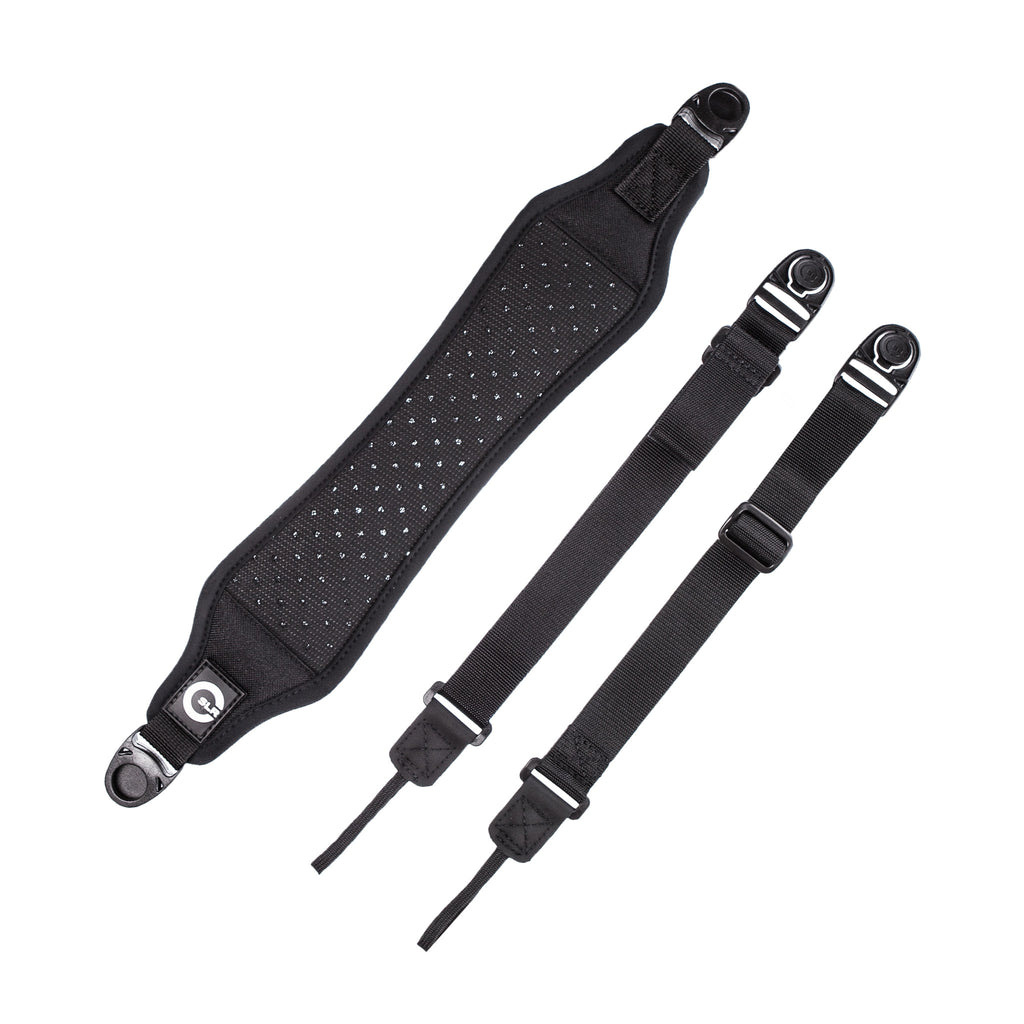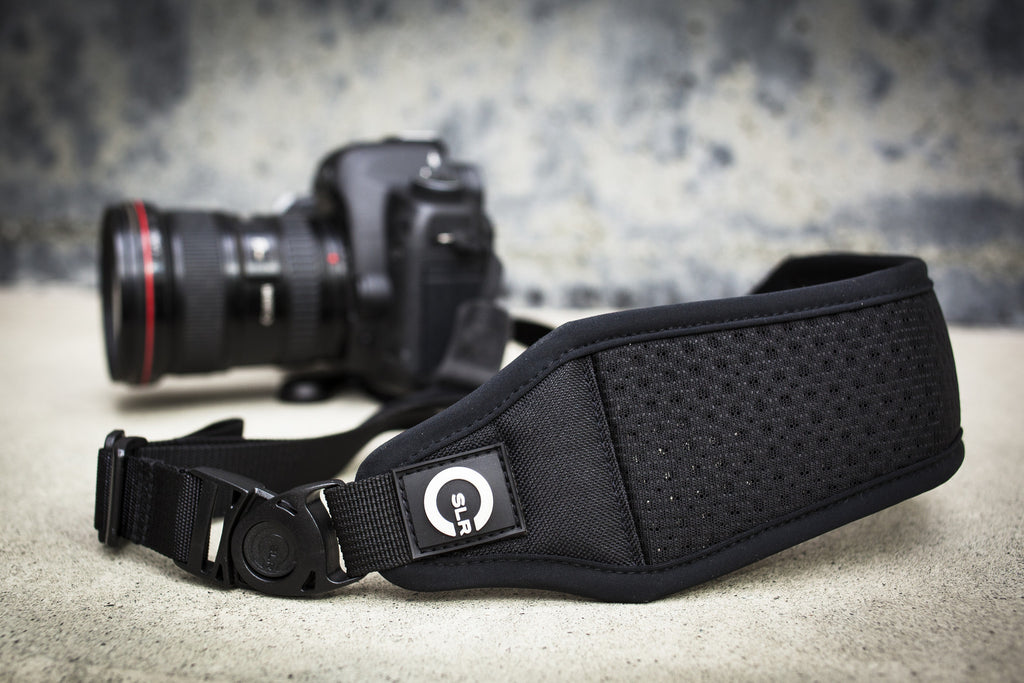 Universal and adjustable: Compatible with most cameras and bags and adjusts to fit most users.
Travel Friendly: Lightweight and portable design
Unique Ergonomic Design: Wider strap with cushy neoprene padding that conforms to shoulder for unparalleled comfort
Breathable vents and moisture wicking fabric: Keeps you cool by providing superior ventilation
Swiveling Buckles: Rotates for maximum flexibility and detaches for increased mobility
A camera strap that does more with less. This breathable strap is a lightweight, versatile and comfortable alternative to traditional straps. Designed with you in mind, the Air Strap is made for anyone -- not just professional photographers -- who wants an easy-to-use strap that can adapt to different situations. With its unique quick-adjust slider, you can keep your camera secure at your side to maneuver through crowds and tight spaces; when you need to take a photo, just pull and slide to extend the strap.
The Air Strap length is 54 inches.
With our optional attachment, you can snap the Air Strap onto anything with hooks--a laptop bag, a gym bag, a fishing bag, etc.--for an instant upgrade.
Use the Air Strap with the C-Loop Camera Strap Mount for a camera strap system that doesn't tangle or get in the way.
Watch the Air Strap in Action
 

How cool and easy is this! Greatest SLR Strap ever!

-Kickstarter Backer
 

The Air Strap is lightweight and comfortable to wear.

-Markus Winkler, fotozeug.eu