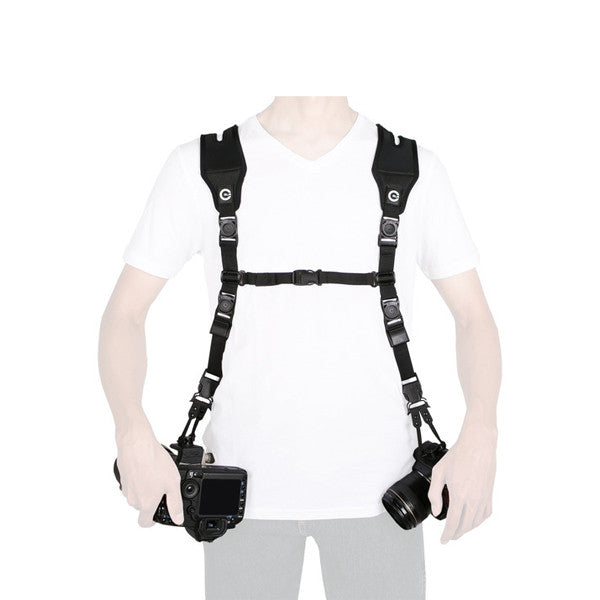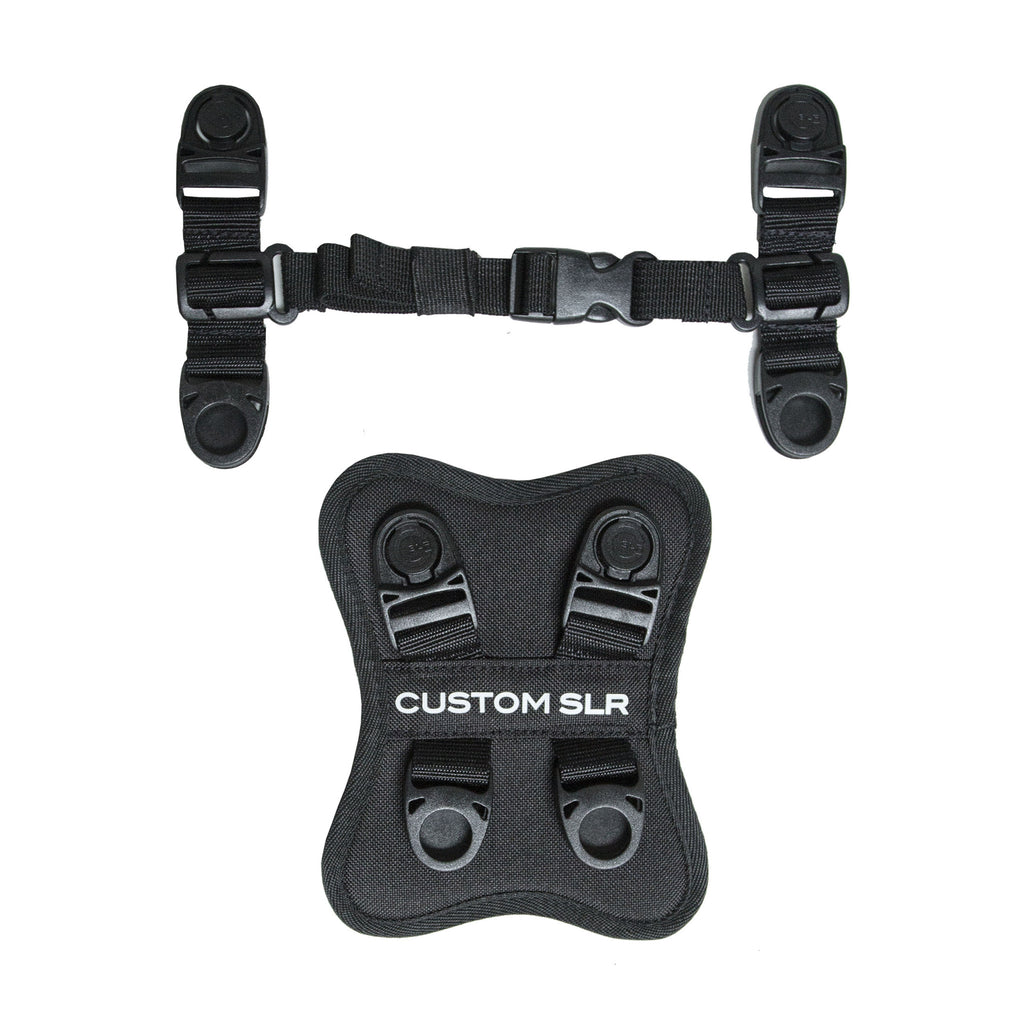 Instantly access two cameras at one time without straps getting in the way. The Dual Camera Strap combines the superior comfort of our Split Strap Technology™ with the ease of use of our Glide One Straps to bring you a dual camera harness system. Now you can switch between cameras without wasting time digging into your bag or changing straps. Our Split Strap Technology™ evenly distributes weight across your neck and shoulders and makes your load feel lighter. The neoprene back pad provides cushioned comfort at a common pressure point, and the silicone print underneath the shoulder pads ensures straps stay in place. With a sternum strap for added stability, the Dual Strap ensures your two cameras rest securely at your side without bumping into each other. And with its secure connections, the only thing you'll need to worry about is what shot you'll capture next.
Existing users of the Glide One Strap can purchase the Dual Camera Strap Kit to convert two Glide One Straps (not included) into one dual camera harness system.
Strap length is adjustable up to 70" and fits most users. Maximum weight: 16 lbs. The Dual Strap can also be split up and used as two separate Glide One straps.
Dual Camera Harness System: Enables instant access to two cameras at once without strap interference
Split Strap Technology™: Distributes weight evenly to reduce pain/fatigue and provides superior ventilation
Camerasits at your side and glides up the strap, allowing you to take pictures quickly
Silicone Print: Reduces slippage
Unique Ergonomic Design: Conforms to shoulder for unparalleled comfort
Universal Fit: Compatible with any camera and fits most users
I love my dual strap because it distributes the weight evenly on my body.

-Ryan Taylor, Action Sports and Lifestyle Photographer