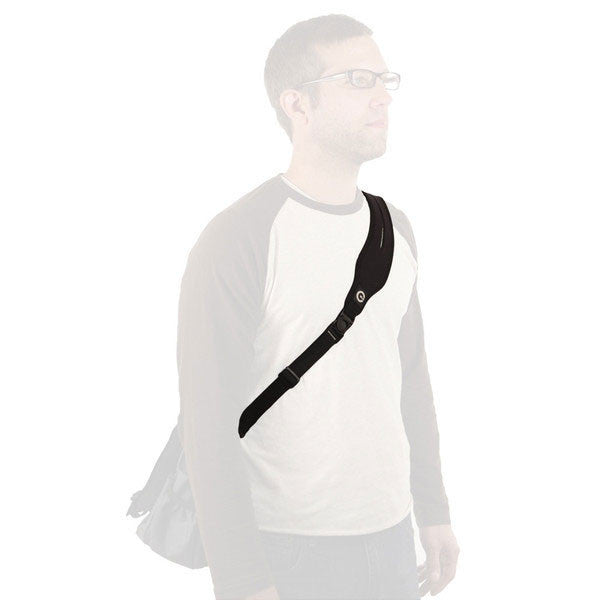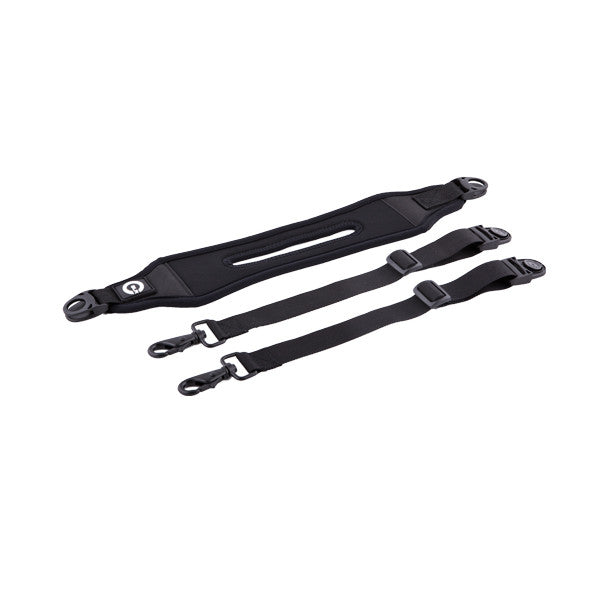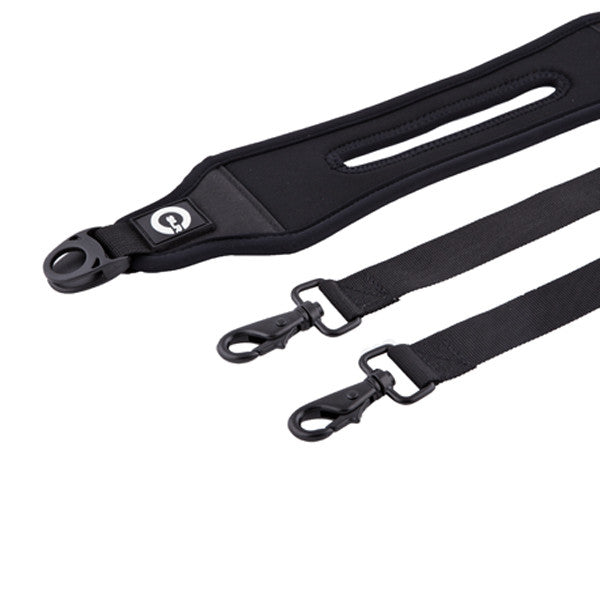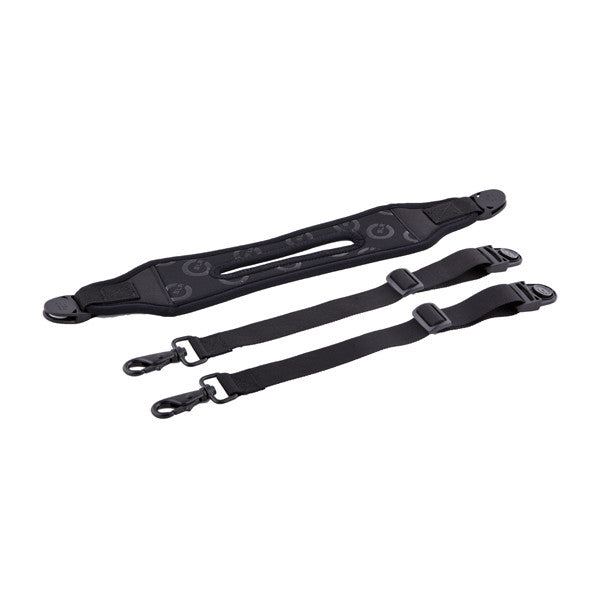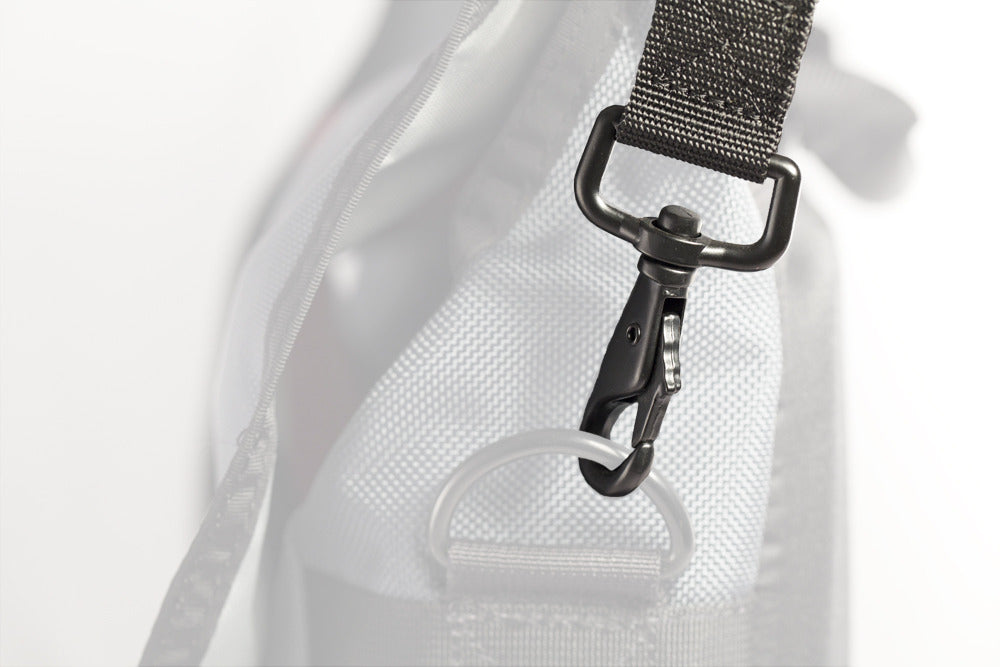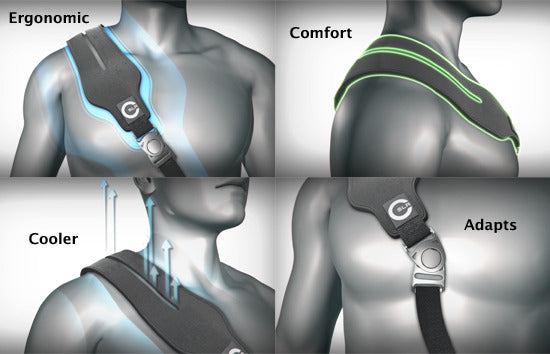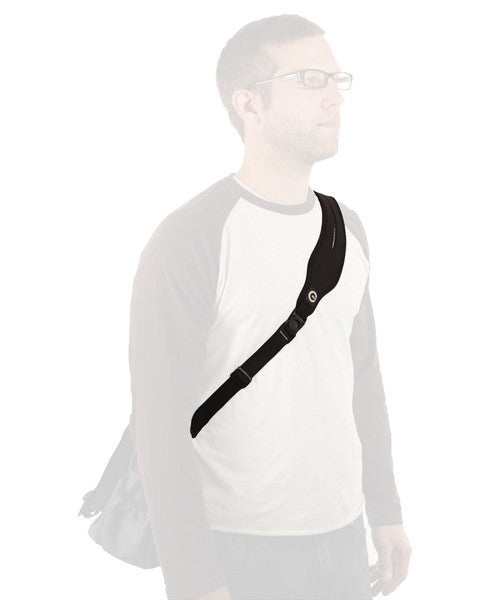 Split Strap Technology™: Distributes weight evenly to reduce pain/fatigue and provides superior ventilation
Unique Ergonomic Design: Conforms to shoulder for unparalleled comfort
Adjustable Length: Length 35"-42" adjusts to fit most users
Compatible: Swivel hook attaches to most laptop, notebook, netbook, camera and messenger bags
High Quality Material and Durable Construction
Carry your laptop bag with ease and comfort with the Custom SLR Laptop Bag Strap. Traditional straps are thin and painful, digging into your shoulder and making the bag cumbersome to carry. With the Custom SLR Laptop Bag Strap, the patent-pending Split Strap Technology and cushy, neoprene padding conform to your shoulder and distribute weight evenly, making your load feel lighter and allowing you to carry your bag pain-free. The high-quality material and construction of the strap can withstand the rigors of daily use. Simply snap the strap to the hooks of any laptop bag for an instant upgrade.