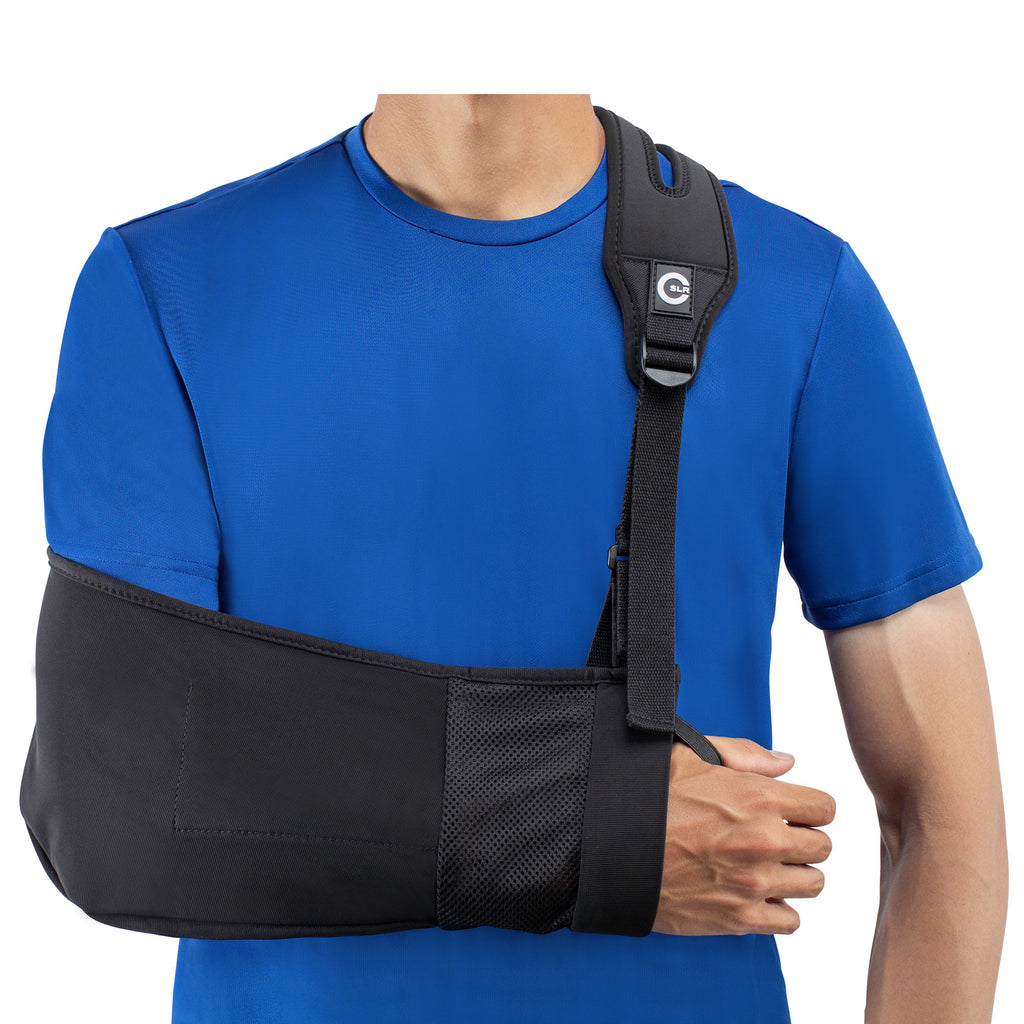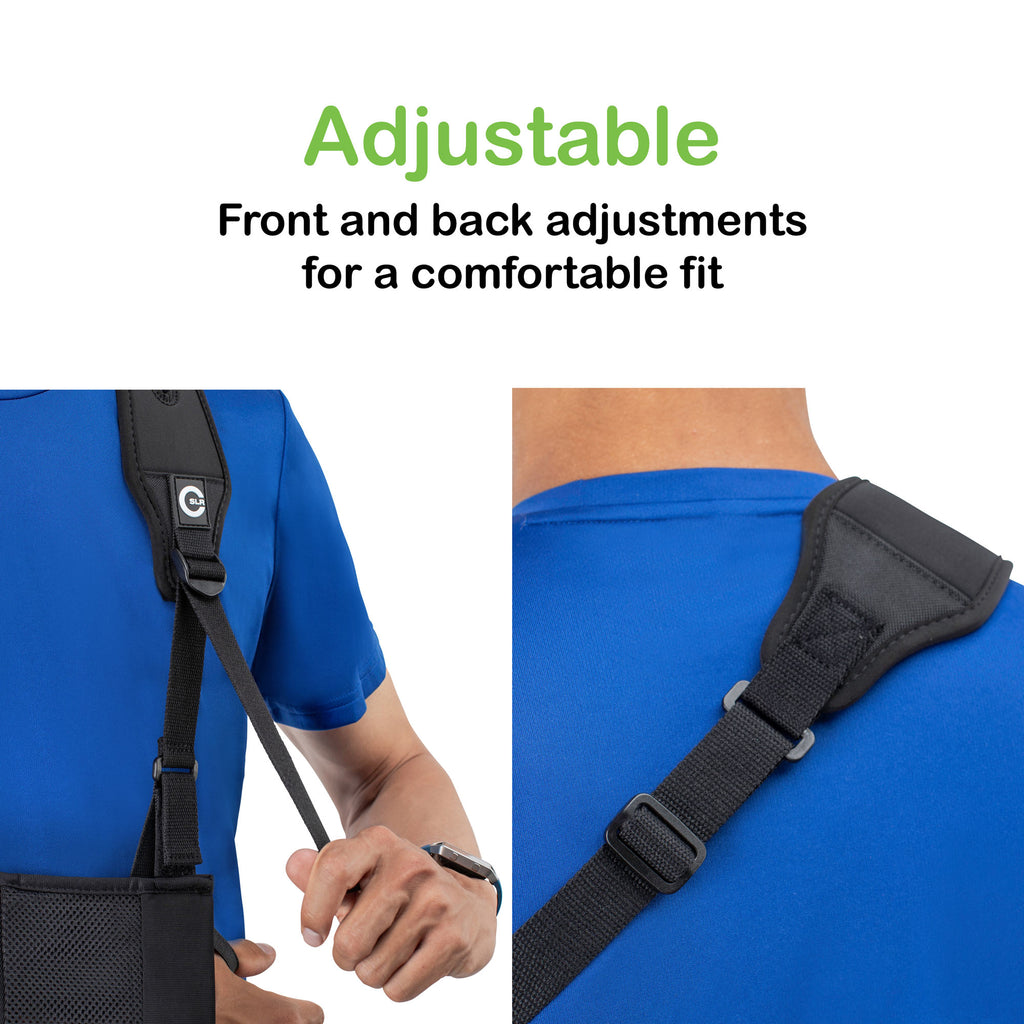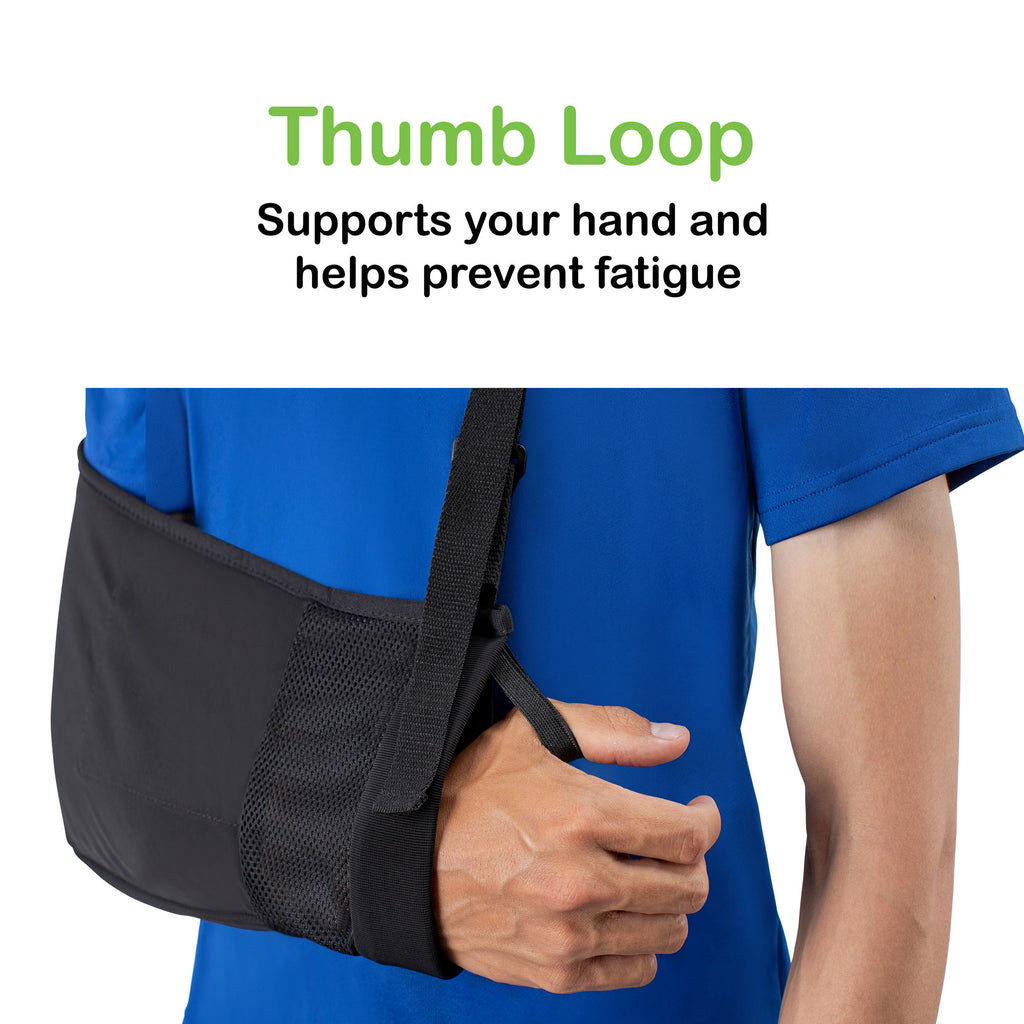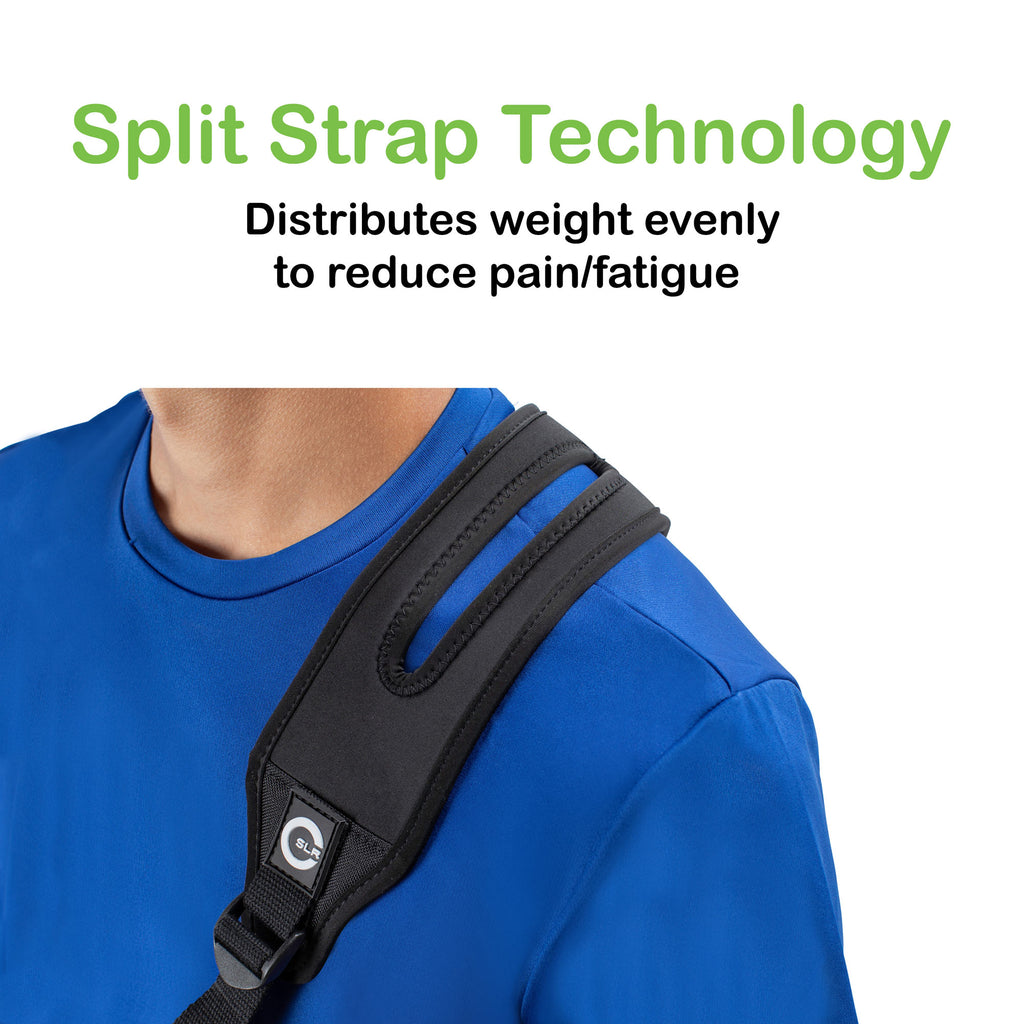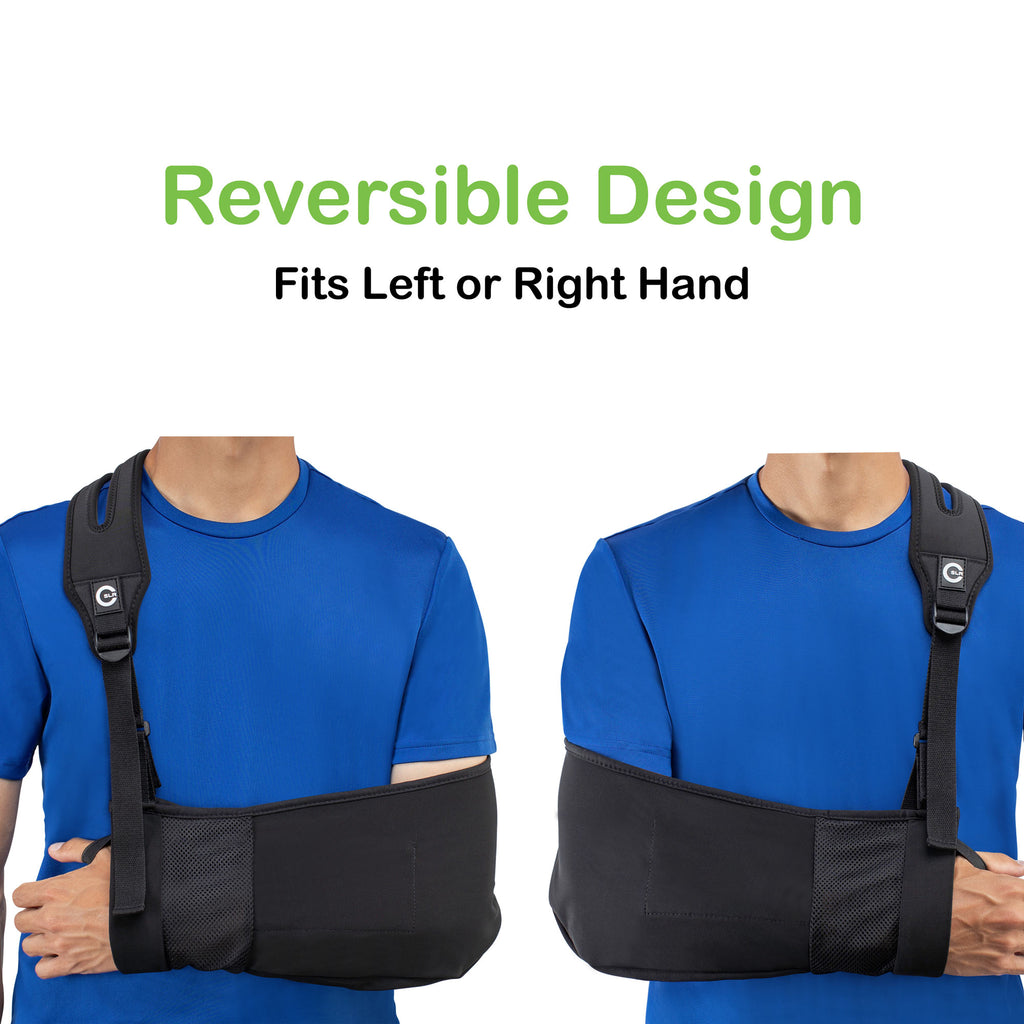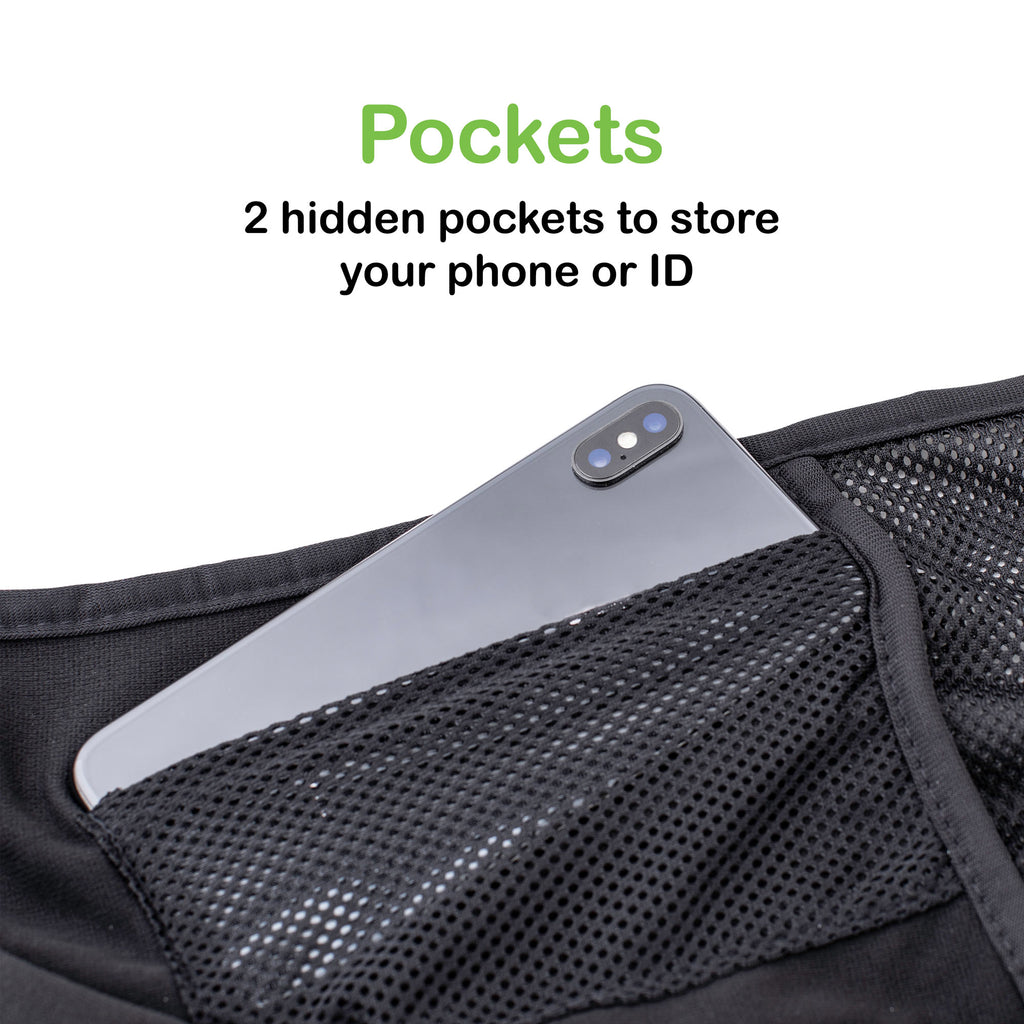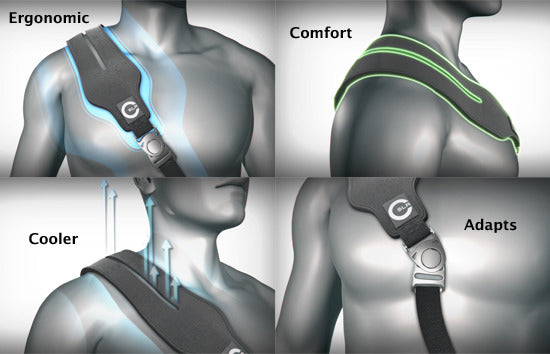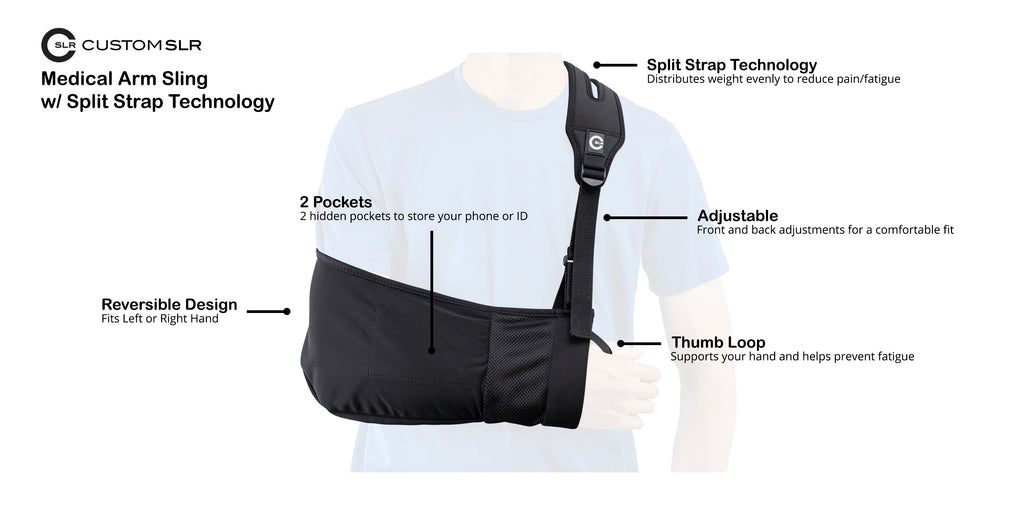 Medical Arm Sling with Split Strap Technology, Ergonomic Design by Custom SLR + Healjoy
Finally, a solution to those painful hospital arm slings. With the Custom SLR Arm Sling, your arm and shoulder will be fully supported and secure, and you'll never have to worry about the strap digging in. That's because this arm sling features a patent-pending Split Strap Technology and cushy neoprene padding that conform to your shoulder and evenly distribute weight, providing unparalleled comfort. It's ideal for anyone who needs well-balanced, comfortable support during recuperation from sprain, fracture, or other injury.

Additionally, the Custom SLR arm sling features hidden pockets to store your cash or IDs; thumb loops to secure your arm in the sling and support your hand, so it doesn't get tired; and a quick-release button for easy removal.
Split Strap Technology™: Distributes weight evenly to reduce pain/fatigue and provides superior ventilation
Unique Ergonomic Design: Conforms to shoulder for unparalleled comfort
Adjustable Length: Adjusts to fit most adults
Reversible: Right or Left Hand

High Quality Material - Latex-Free and Durable Construction